We are a full-service Business Technology Agency
We make the technology in your business work as hard as you do.
Our aim is to help you adopt the right tools that will drive your business forward - then keep them working at their best.
We work from the business end first, so you can be confident that we'll speak in your language without using confusing tech jargon.
We offer on-demand support and managed technology services you can trust without costing the earth.
Your One-Stop Business Technology Provider
On premises technology & infrastructure including networks, cabling, telephones and internet.
Business productivity software, computers and devices to automate your processes and grow your bottom line.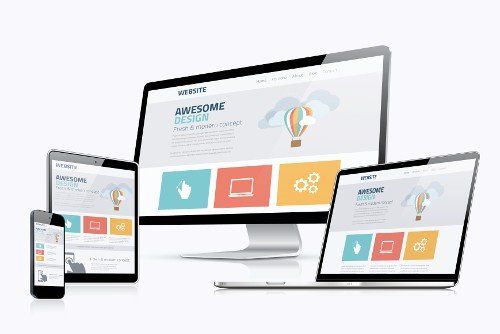 Move to modern cloud platforms and build your web presence, market your brand and be found online.
More Business Support - Less Tech Jargon
We have carefully curated a portfolio of technology products and supporting services to help make running your business easier, less risky and more profitable - both online and anywhere you happen to be.
That's because we know that you're more interested in running your business efficiently than learning about server software and the finer points of domain name services.
Our mantra is that the tech that enables your business should work for you and not the other way around.
You want your tech tools to make your life easier, not harder and preferably it doesn't cost you a small fortune.
Here at Ranges Technology, we're laser-focused on making the best business decisions first before having the best toys.
We make sure that you get the best advice on what technology will suit your business now and as you grow.
Our support and services are centered around getting you back to work as soon as possible and preventing you from having business-interrupting outages in the first place.
We're keen to develop a long-term and mutually beneficial customer relationship with you, not bleed you dry before you wise up.
We'll take the extra time to explain the differences in the options we suggest and help make you comfortable with the choices you make for your business.
So please reach out and we can have a conversation about your business first and then the technology that might help it get better.
Get the Answers
We have the Technology!